Are Residential Elevators Customizable?
Residential elevators have become increasingly popular with homeowners over the last couple of years. Regrettably, a lot of people do not have much knowledge about the options they have when it comes to these very important machines. As such, when they are in a situation where they require acquiring a lift for their homes, it becomes a little overwhelming for them. To start with, it is important to opt for an elevator that is easy to customize while still meeting the standard technical specifications.
Customizing your lift
All commercial and residential lifts are the same, aren't they? At a first glance, they definitely seem so. The main reason for this is that there are some elements of modern day commercial and residential lifts that have been standardized, meaning that they can be seen in almost all types of elevators. Because of this a lot of people are not aware of all the different features of lifts that can be used to make them unique. So when searching for a perfect lift for your home, it is critical to consider all of the different aspects that are a part of it. This way, you are able to settle for a product you are truly happy with.
Some decisions that you will require to make when selecting a lift for your home are what type of doors and door frames, railings and wall panels would be best suited to develop your dream elevator. You will also need to decide what kind of lights and ceilings you like. When all these things are considered, you are then able to customize the lift to suit your personal preferences, also those of your building.
Making the right selection for your elevator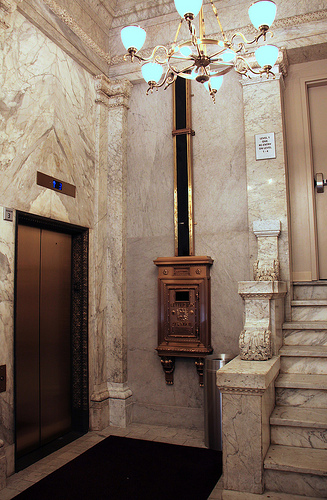 For ceilings and lights, the majority of residential elevators offer a choice of either LED lights, or fluorescent lights with polycarbonate panels or egg crate diffuser. For wall panels, they are numerous different wood finishes to choose from in order to achieve your desired look, in addition to bold stainless steel. Along with these wall panels, it is common to see railings, some round or flat shaped, but mostly in a stainless steel finish. Apart from this, in between the wall panels, the majority of elevators have strips of metal, but that are quite easy to customize. This metal strip can either be stainless or black steel, depending on your personal preferences.
Customization options
Different lifts are utilized for different purposes. When considering which customization options to include in a residential elevator, it is worth to consider things such as wall panel hooks for hanging protective wall pads on, especially if it is likely that the machine will be utilized to carry colossal cargo. This way, the elevator's wall panels won't get damaged.
When it comes to the exteriors of your elevator, a choice has to be made between stainless doors and doorframes and painted doors and doorframes. If you opt for painted doors and doorframes, then it is critical to pick a color that works well with the areas surrounding the elevator's entrances.
As clearly explained above, all residential elevators are not the same. From the material and color used and makeup of the machine's exteriors, to the wall panels and lights, there are multiple ways in which lifts can differ. All these options for the different parts of your lift ensure that it is possible to have a distinct, yet tastefully designed elevators and that are in line with your stylistic preferences, whichever they happen to be.
Once you have decided to purchase an elevator for your home, it is recommended that you discuss all your unique requirements and those of your building with a reputable expert in elevator consulting services. The consultant will be more than happy to discuss the best options available with you and assist you to come to the right decisions.